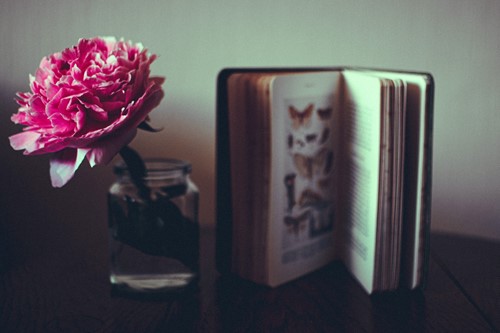 The farmhouse style is defined by wooden pieces, neutral colors and comfortable decor that creates a welcoming and inviting atmosphere. It's a style that arrived onto the scene and became an instant sensation, and this trend shows no sign of slowing down anytime soon.
Fortunately, it's easy to create a farmhouse look in any room with these DIY decor projects. Here are a few of the best farmhouse DIY ideas:
Mason Jar or Milk Bottle Vases
The rustic chic look of the farmhouse style relies heavily on repurposed products including mason jars and glass milk bottles. If you have either of these lying around the house, you can instantly transform them into vases by painting them a color that coordinates with your interior design. Neutral tones such as beige or cream will always work well because they allow you to put colorful flowers into the vases for display.
DIY Ladder Photo Shelf
Ladder shelves have increased in popularity along with the farmhouse movement, and one of the easiest projects to create is the DIY ladder photo shelf. You can use extra wood that you have on hand to create a ladder structure that rests against the wall. You can then paint or stain the wood to your preference. Once the ladder is complete, use each rung to rest picture frames on and display your favorite family photographs.
DIY Farmhouse Ruler
The farmhouse ruler has become a staple item in any house that adopts this theme but many people believe that they have to purchase a pre-made work of art in order to add this to their decor. Fortunately, you can create your own farmhouse ruler by simply staining a large piece of wood, and painting the ruler marks onto it. This ruler can rest against the wall or hang on it. Parents often find that it's the perfect growth chart for their young children.
No-Sew Throw Pillows
Throw pillows are a necessity if you have adopted a farmhouse theme for your home. However, you don't have to spend a ton of money on several throw pillows for each chair, couch or bench throughout your house. You can design your own throw pillows by filling flour sacks and painting your favorite sayings on them with fabric paint. Words like "gather" and "home" are popular with farmhouse enthusiasts.
DIY Pallet Wall Art
A few years ago, old wooden pallets seemed like garbage that should be set on the curb. Today, farmhouse lovers are using these pallets and giving them new life. You can take a pallet for yourself and create wall art with it. Start the project by staining or painting the pallet so that it looks fresh. Then, you can use a stencil in order to paint a design onto the pallet. At the end of the project, you will have a unique work of art to display in your farmhouse home.
The farmhouse style is all about customization and finding the look that is right for your personal space, which makes it the perfect interior decor option for someone who loves to DIY. These DIY projects can be personalized to suit your preferences and they can easily be incorporated into any room that you are updating at the time.